The Bob Fields Aerocessories Difference
Bob Fields Aerocessories was established in 1975 providing inflatable door seals for over 45 years. Inflatable doors seals are made of a highly engineered vulcanized silicone rubber compound that will last for decades. All of our products are STC'd FAA-PMA approved and made in the USA.
Our door seals are simple to install. Bob Fields Aerocessories inflatable door seals are the only door seal that adds value to your aircraft. Our seals provide a real return on investment when the time comes to sell your aircraft.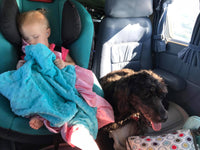 Fly In Comfort
Make your flights as comfortable as possible for your precious cargo. The significant noise reduction in the cabin puts children at ease and calms traveling pets.
Pet Friendly
Protect your pet's sensitive ears by reducing loud cabin noise. Keep them comfortable and relaxed.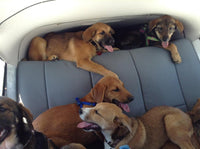 Testimonials
I have the Bob Fields new non-AD 28v pump in my A36 for years now. Works great, really makes a difference in the wind noise.
I have the Bob Fields inflatable door seals on my 55 and it seals the cabin door up tight without a whisper of noise.
I was told by another Comanche owner on this forum to take my time and I won't be disappointed - he was 100% correct!
Custom Door Seals
Custom door seals for experimental aircraft are available upon request. Please send an email to our Support Team for more information.
Economy Manual In-flight Demo